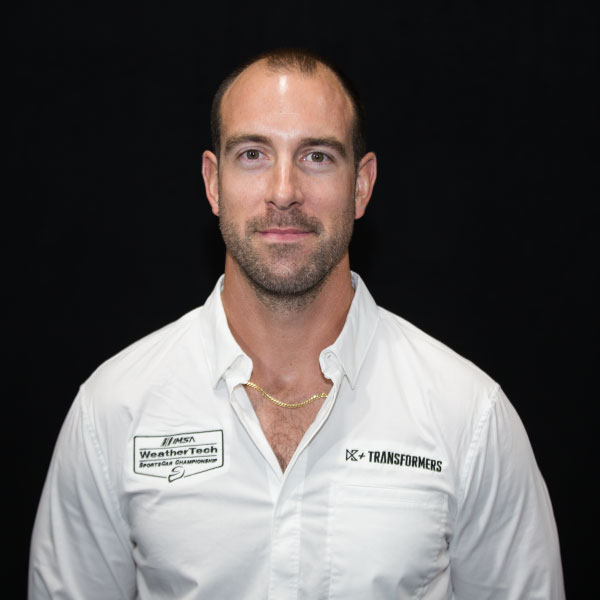 Simon Dawson was born in 1981 in Leamington Spa, England. His family then moved to Michigan when he was 4 years old. He grew up in both the U.S. and U.K. as his father, Ian, was an influential figure in the global motorsports community. Simon developed a passion for a variety of sports as a youth and became particularly versed in the game of tennis.
He graduated from high school in Houston and ultimately attended the University of North Carolina Charlotte on a tennis scholarship, where he studied athletic training, strength, conditioning and sports psychology.
In 2000, Simon returned to England and became a tennis pro, obtaining a top-25 ranking in the country playing doubles with world top-five ranked player Roscoe Tanner.
Simon soon became a full-time tennis and fitness instructor, and after a stint as a salesperson and marketing manager at England's Next Generation club, joined his father in the world of motorsports. Simon trained drivers and contributed to the development of his father's teams, working extensively with Lola, while also preparing a variety of well-known Formula 1 and IndyCar competitors for their grueling races.
Simon also spent several years as business manager for Ferrari race team Risi Competizione. Then in 2012, he became part of his father's Project Libra Race program, helping develop the Radical Sportscar Ford EcoBoost race engine and the team's first race car.
In the early to mid-2010s, Simon and Ian enjoyed great success with Radical Texas in Houston selling track-day vehicles, while testing and developing new cars and technologies.
In 2018, Simon created D3eSports, of which he is now CEO and president. Establishing an educational platform for kids to learn STEM (science, technology, engineering and mathematics) through esports and racing has been his focus while developing corporate partnerships in the global business. Simon also serves as president of Dawson Racing.
The driving force behind Simon's passion for motorsports is his family, which includes his son, Dylan, and the dream of making racing an obtainable pastime and sport for all families.